Laboratory Equipment and Cannabis in 2019
Laboratory Equipment and Cannabis in 2019
Throughout the early 21st Century, there has been an enormous shift in public perceptions and the scientific consensus regarding cannabis and its medicinal potential. Almost two-thirds of Americans now support the gradual repeal of cannabis prohibition in the US. This shift in public opinion is arguably supported by the available literature regarding the hazards of cannabis use, although the Food and Drug Administration (FDA) continues to underline the hazards of abusing the drug and the potential correlation between increasing rates of cannabis dependency as it is decriminalized worldwide.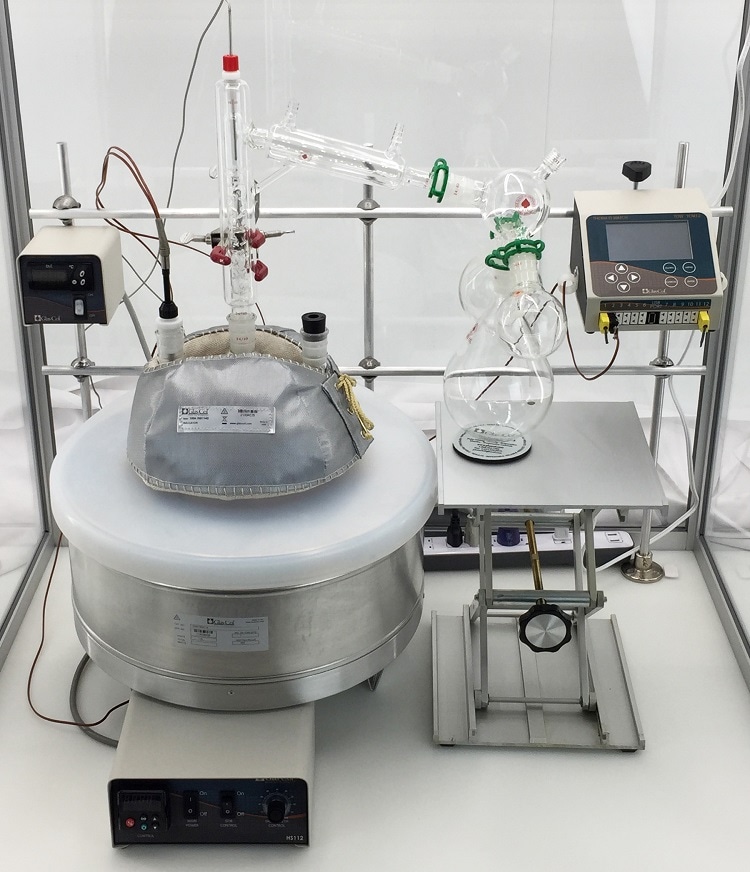 Despite the rapid shift from an illicit to a legitimate and extremely lucrative industry, further research into the effects of cannabis use is required to support new legislation. This requires extremely precise laboratory equipment capable of determining the concentrations of psychoactive and therapeutic substances in different products.
Laboratory Equipment for Cannabis Research
Often the composition of cannabis products is determined through distillation with laboratory equipment such as heating mantles and evaporating flasks. These are used to separate samples into their constituent parts based on their weight.
The importance of assessing the composition of cannabis samples using reliable laboratory equipment is particularly prevalent for quality control (QC) and quality assurance (QA) of new products. This ensures that strains of the plant contain optimal levels of cannabidiol (CBD) and, or, tetrahydrocannabinol (THC). CBD is thought to regulate the psychoactive behavior of THC and is speculatively-linked to many of the purported health benefits of medicinal cannabis. By comparison, THC is the primary psychoactive component of the plant.
Researchers at the University of Bath and King's College London have conducted extensive research into the concentration levels of CBD and THC in both herbal and cannabis resin. It was carried out to determine changes in the potency and price of the drug across EU member states, alongside Norway and Turkey. The study found that both products experienced a significant increase in THC concentration between 2011 – 2016. Cannabis resin THC concentration grew from 10 – 17% in that time, while CBD concentration remained relatively stable. This is concerning as CBD is thought to mitigate the harmful effects of THC .
Improved laboratory equipment can support legislators in determining safe concentration levels in cannabis products for either medicinal or recreational uses. This is integral as the move towards cannabis legalization gains traction worldwide.
Glas-Col has written extensively on the importance of laboratory equipment for cannabis research and gradual legalization. We recently explored the benefits of two distinct types of laboratory equipment for CBD extraction. Learn more with our previous blog post: Carbon Dioxide vs Ethanol Extraction of CBD. Otherwise, contact us directly to learn more.